TranslationsPress
WordPress Localization Platform
Unlimited sources strings
Unlimited projects
Unlimited editors/contributors
Unlimited locales
Unlimited advanced features
+
WP-Translations services access
20+ locales already available
Online Translation Editor
As a working space, translators and reviewers use our online editor to suggest translations online. At the same place they can collaborate with each other, choose the best translations, use the advantages of Glossaries and Translation Memory.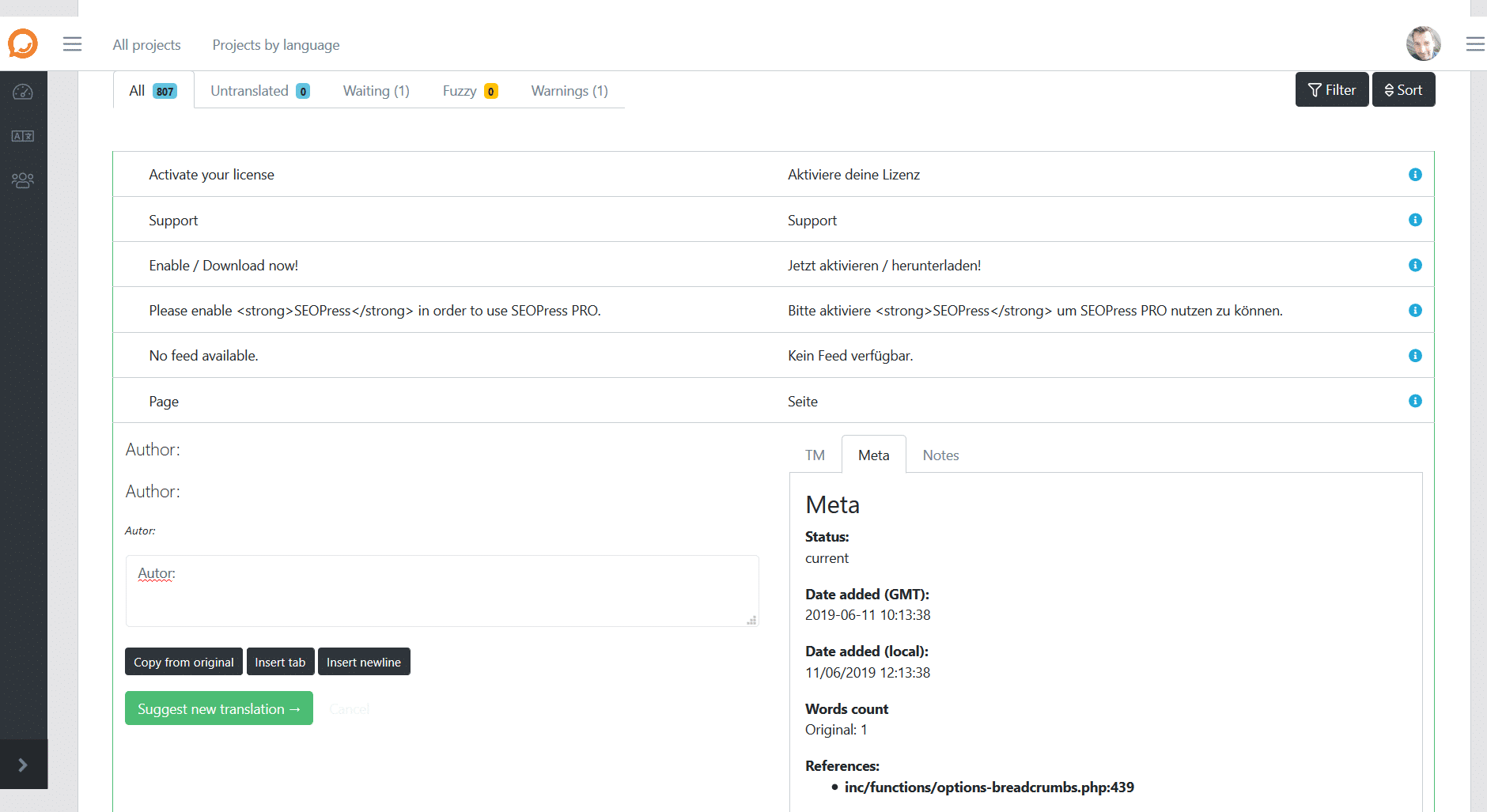 Language Packs
With the help of the language packs feature, every new translation sets are automatically sent to your users WordPress admin.

Translation Memory
Translation Memory (TM) is the vault of previously translated content from the particular project. TM translations can be re-used in the Editor or during the Pre-Translation.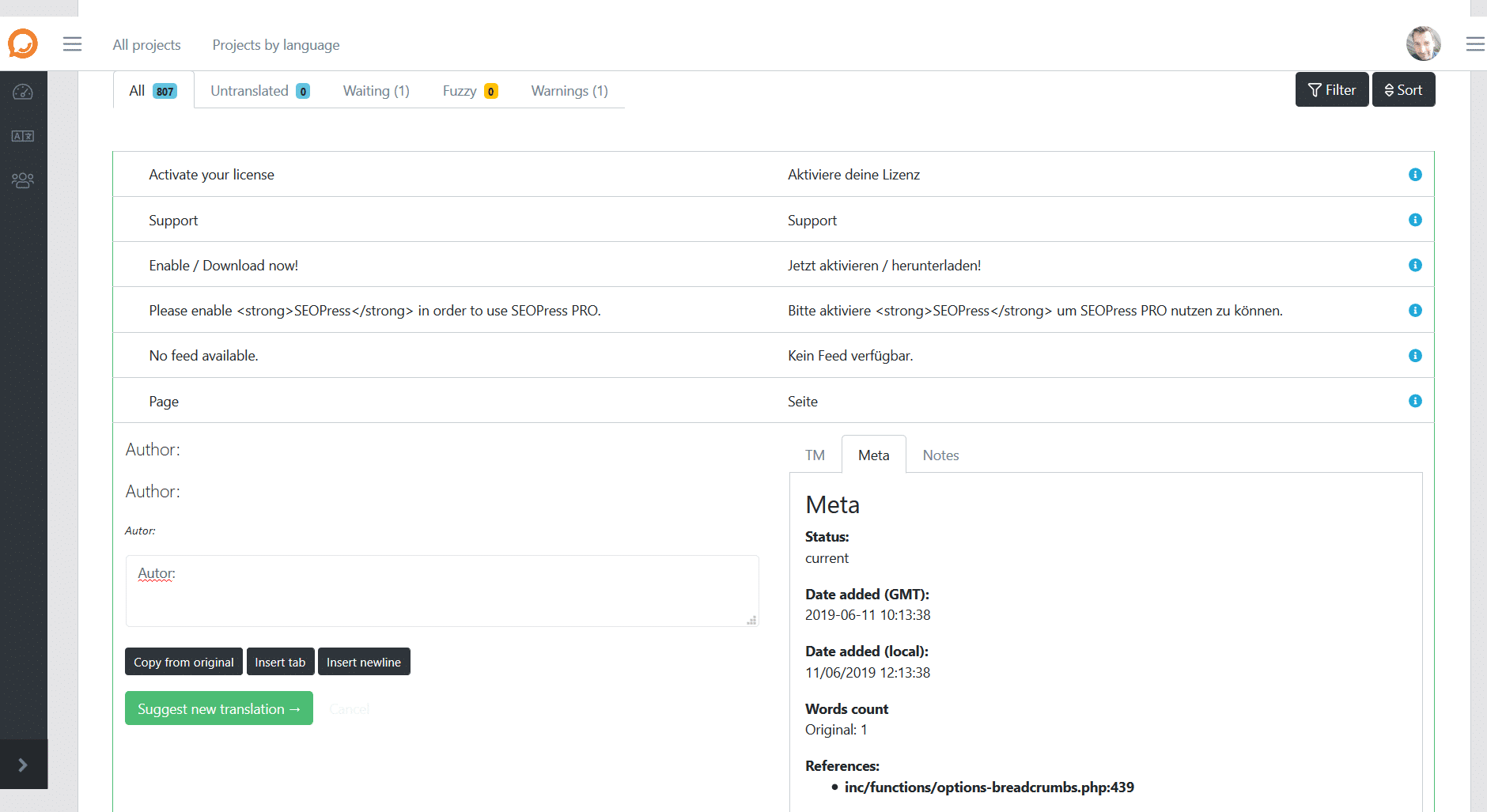 Glossaries
With the help of the Project Glossary, it is possible to create, store, and manage your project terminology in one place. Glossaries are created for the clarification of the specific terms used in the project.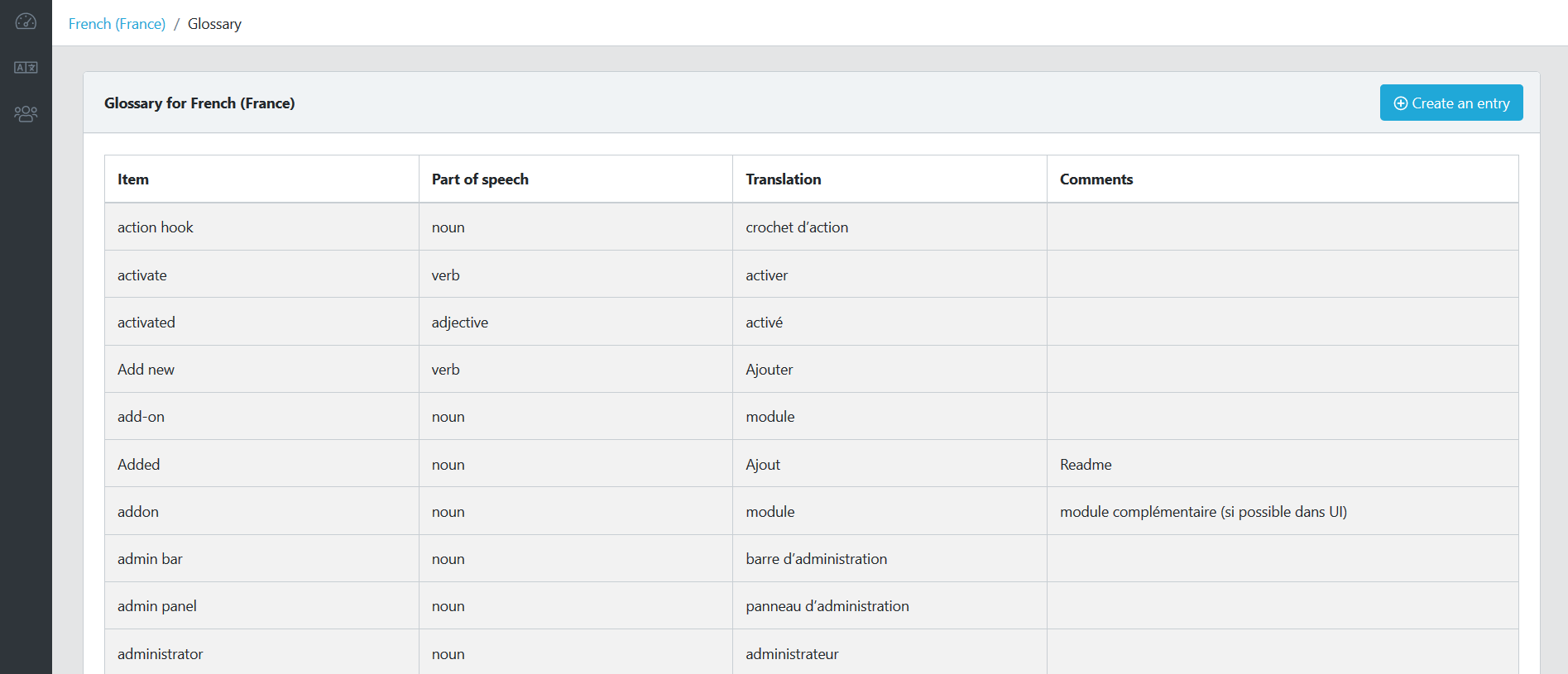 GitHub, Bitbucket and GitLab Integrations
Keep files synchronized between your repository in version control system and project in TranslationsPress.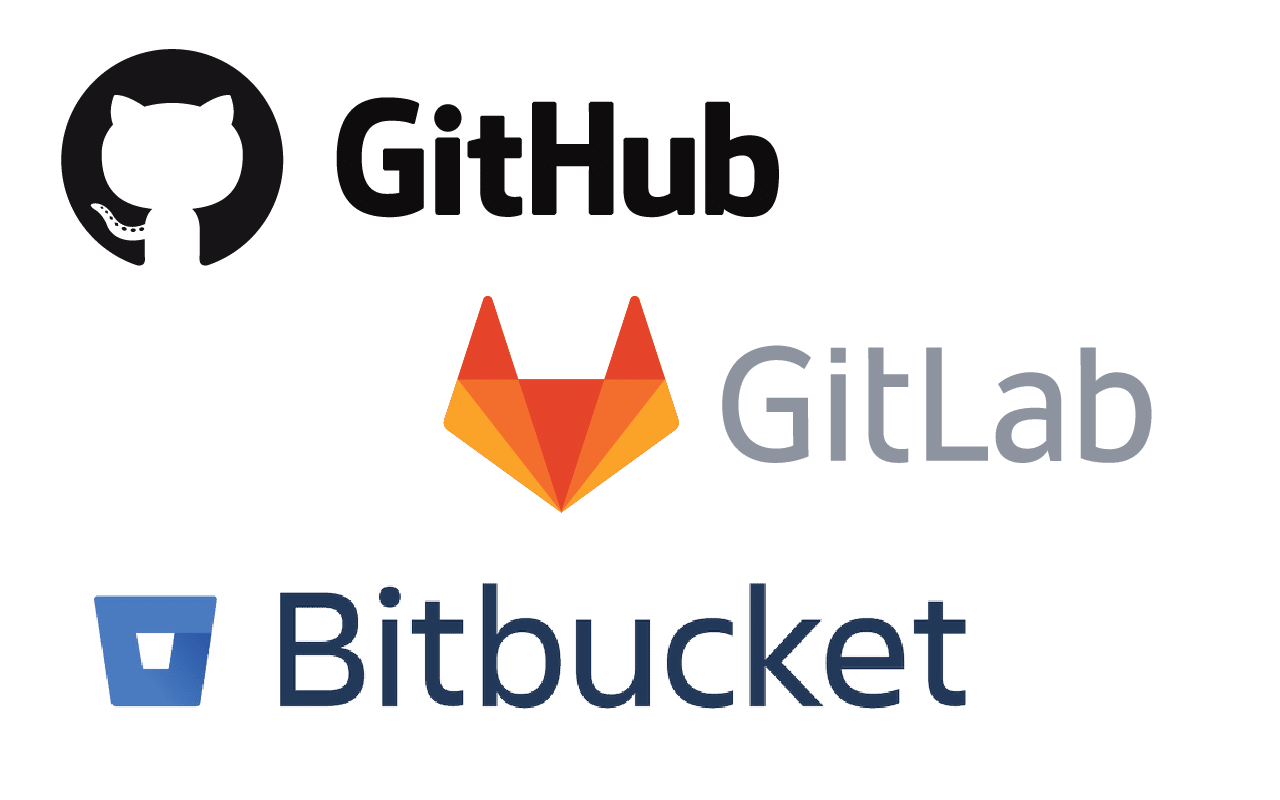 Version Branches Translation
Reduce the delay "after development before deploy". The translation can start immediately after new texts appear in any of the code branches. When the feature branch is being merged to the pre-release or master branch, the translations for new texts will be ready for deployment.