Proofreading is an essential part of the work we provide on all localization work for our clients. A guarantee of quality.
That's why we have set up a WordPress multisite for all our sandboxes, where our team proofreads each translations in situ.
The process works very well, but there are some problems when projects are interconnected. That's why today we decided to push it even further: Enter the Matrix!
The Matrix consists of a mesh of single WordPress sites created each time a new project is joining in. We use a couple of powerful WP-CLI commands and bash scripts to create all team usermeta, local WP, plugins, themes required.
In a couple of seconds or dedicated WordPress matrix website is deployed: e.g. http://matrix.wp-translations.pro/projectname and all our team members can access it.
It is powerful and very effective but it wasn't enough, we wanted a tool to improve our team workflow. So Jérôme developed the WP-T Updater. Kesako? Follow the white rabbit, I'll tell you.
The WP-T Updater is the plugin that creates the link between our online translation platform (here transifex) and each Matrix site. Installed by default on each site of the Matrix, it provides several tools to our team members.
A strong statistics tool to follow the progress of their work and their teammate.
An easy way to update at any time their work from to translation platform directly in the admin of WordPress.
An integration of the plugin String Locator, an Easy search through themes, plugins to find strings in code.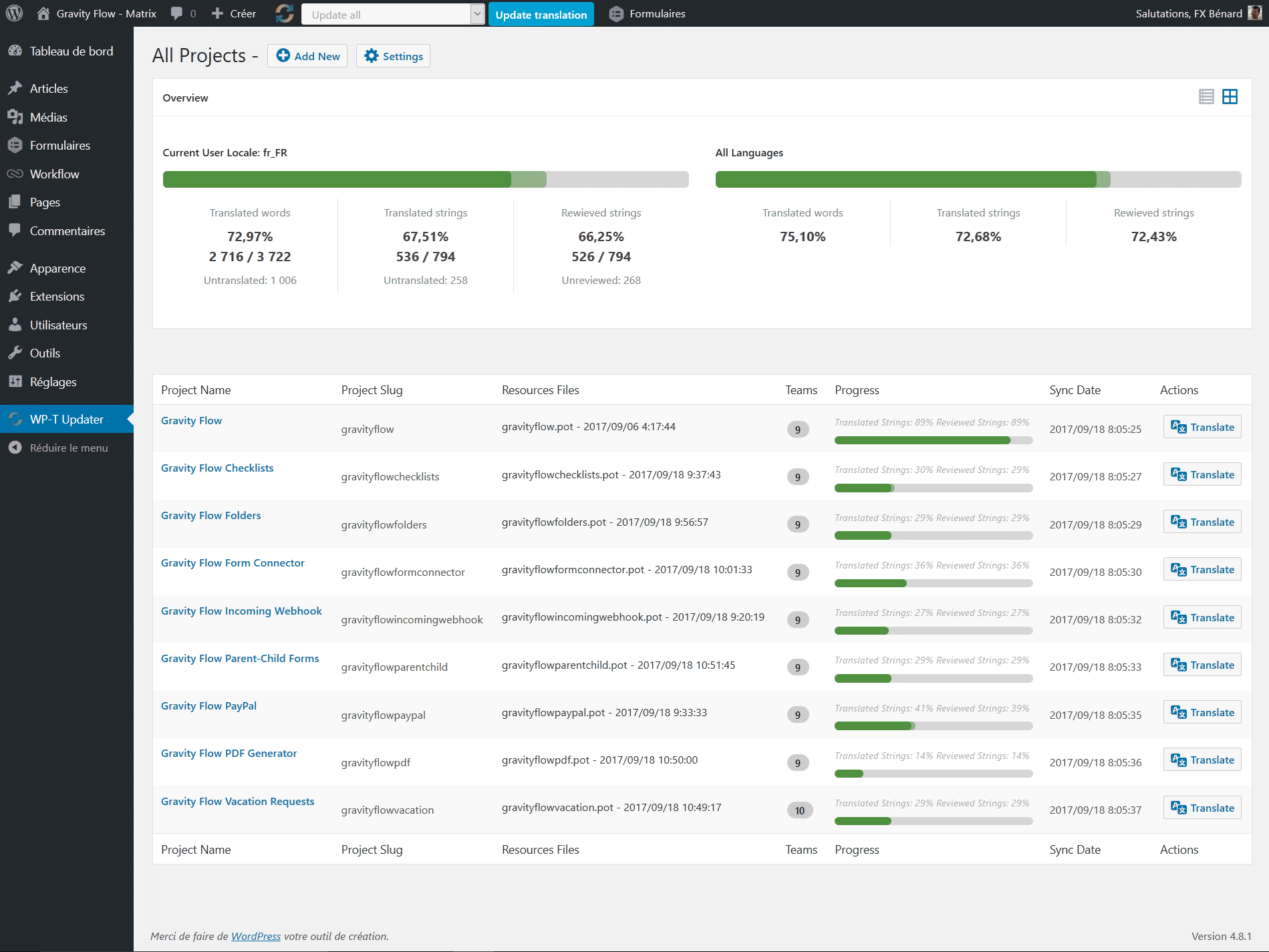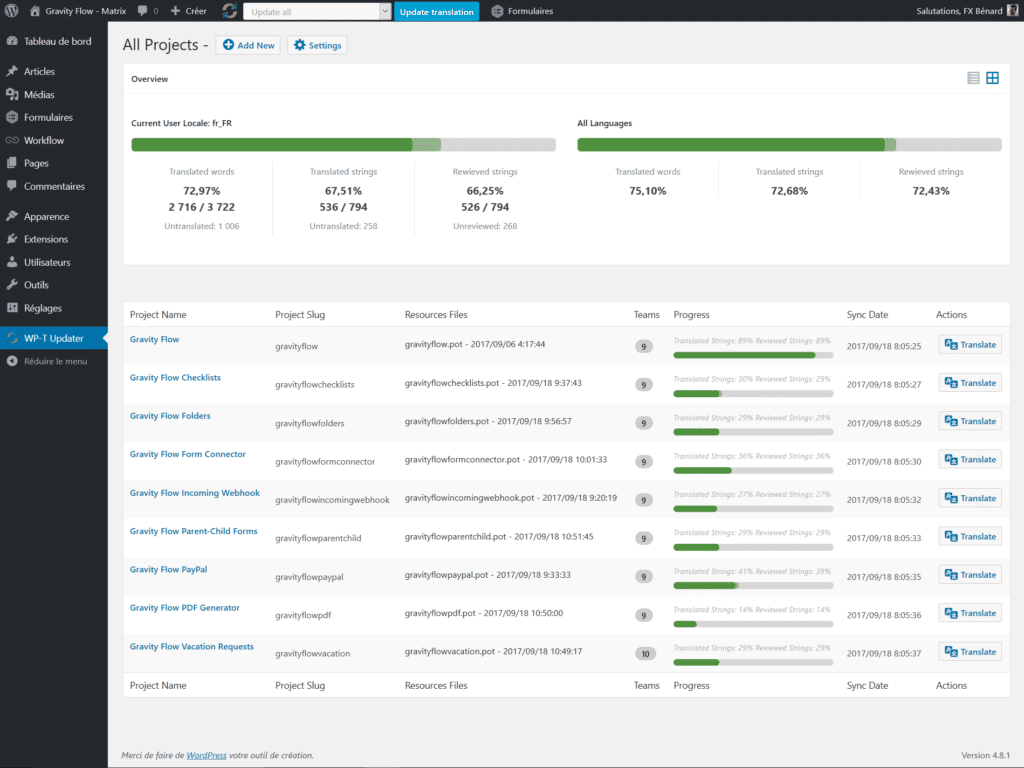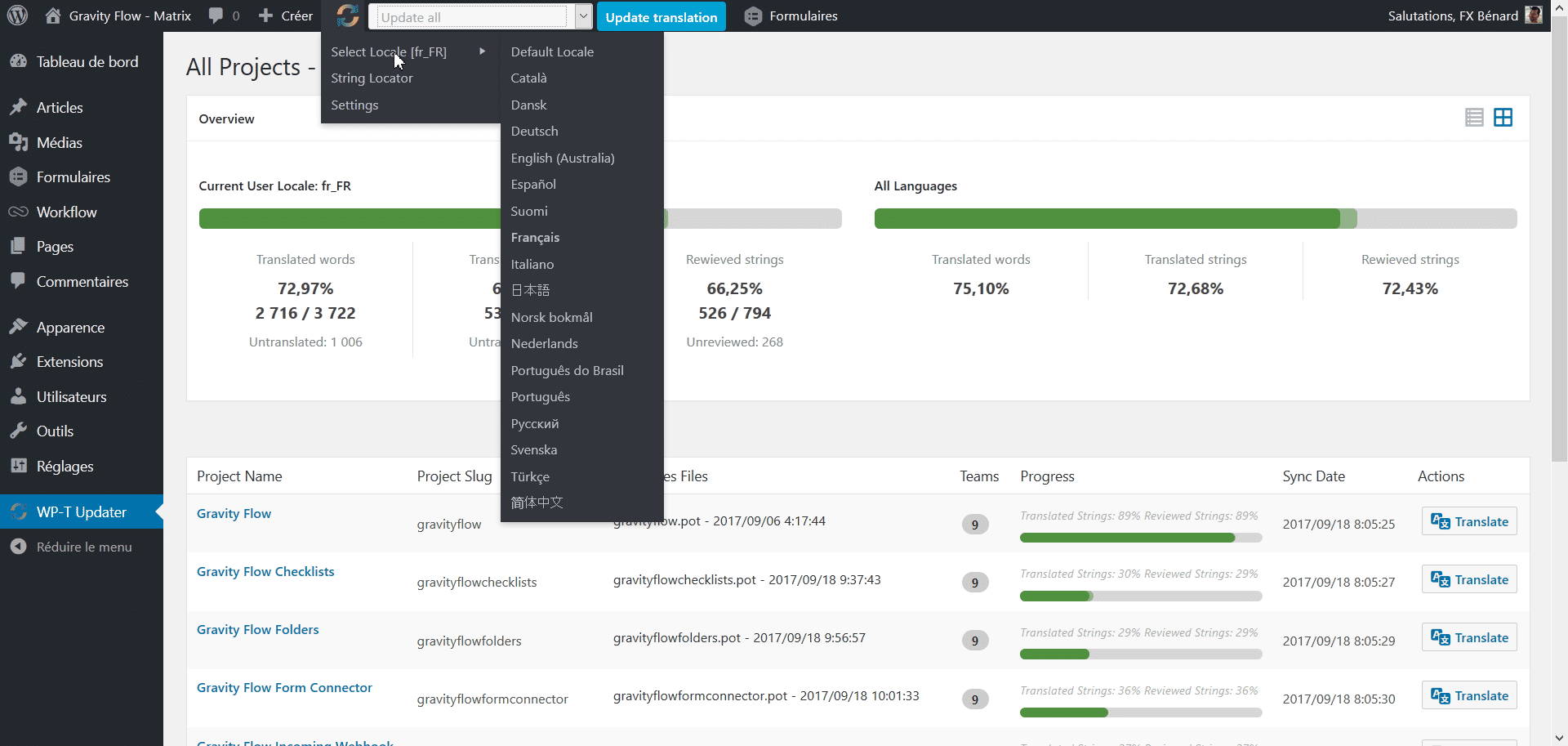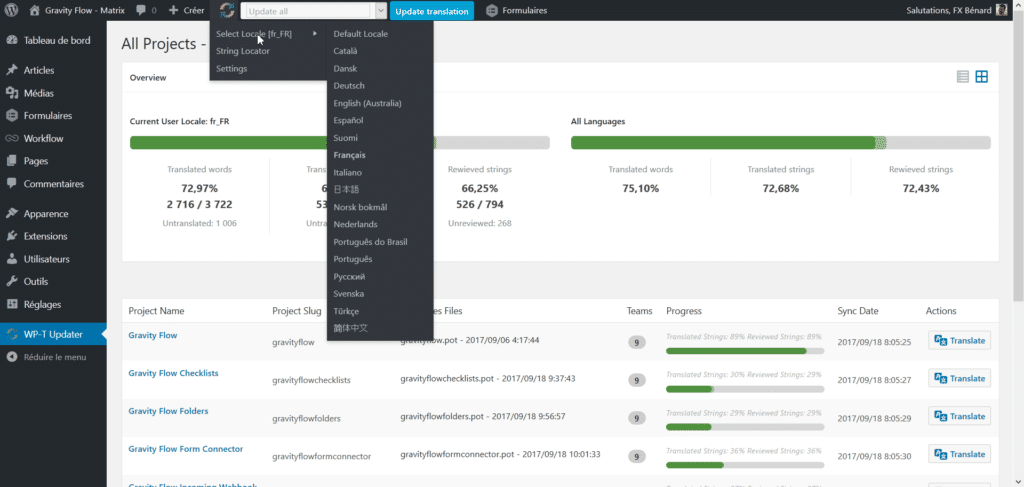 Results: An happy team and efficiency guaranteed.
So ready to discover the Matrix?
Developers, Company with WordPress products to localize who want to see what's really happening in the wor(l)d of WordPress translation, the journey starts here with our Free Quote Tool. See you there!
WP-Team members, you've already swallowed the "red pill", you just have to log into the backends of any Matrix site.